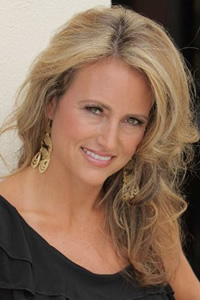 MEET JENNIFER
Real estate transactions are all about relationships. They are all about trust.  In breaking out on her own and establishing The Real Estate Shoppe, Jennifer made the conscious decision to create a small boutique type brokerage environment. As Owner and Broker in Charge, it is her goal to provide you with the professional guidance that will result in the joy, confidence and security felt with a successful real estate acquisition.

Jennifer's real estate experience spans more than 10 years and has given her insight into the difficulties of moving individuals, families and households into a new community.  As a REALTOR®, Relocation Specialist and Broker, Jennifer offers a unique variety of skills that set her apart from many other Greenville area real estate agents.  She enjoys supporting individuals, families and households moving into a new community, assisting Greenville area residents with local moves in addition to helping investors make smart decisions.  She also specializes in the sale and marketing of homes throughout Greenville County in addition to builder services, leasing and property management.

Jennifer genuinely believes that exceptional customer service is an absolute right for people who are entrusting what is often the biggest financial outlay they will ever make - to her.   She prides herself on providing honest, professional and responsive unparalleled service and looks forward to developing a long-term relationship with you.
Cell: 864.884.6901
Email: jen@therealestateshoppeonline.com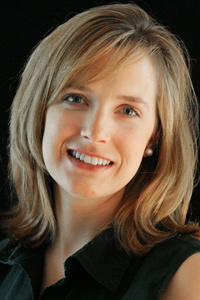 MEET LANA
Born and raised in Greenville, South Carolina, Lana can truly say the area is a wonderful place to call home. She holds a BS in Management/Marketing from Lander University in Greenwood, SC and is raising her two children, Ava (4) and Jack (1) in this magnificent city with her husband, Jeremy.  Jeremy is a Clemson University graduate (GO TIGERS!!) and teaches at a fabulous middle school in the area, Ralph Chandler Middle School, in addition to coaching basketball.

Lana enjoys spending time with her husband and children, LOVES the beach, and is involved in her church; she assists in the preschool department and planning events for Global Missions, Christmas Program, etc…

She has been in the real estate business for 10 years and started out in marketing for a number one team in the country while carrying her real estate license. Working in this capacity for 8 years, Lana then decided it was time to pursue selling full time.  As your expert in the industry, she will always put you, the client, first.  Her goal is your goal, to be efficient in completing a successful transaction from contract to close and is happy to be affiliated with The Real Estate Shoppe. Lana loves meeting new people, is very organized and works extremely hard for her clients. Call her to get moving today!

Cell: 864-608-8313
Email: lana@therealestateshoppeonline.com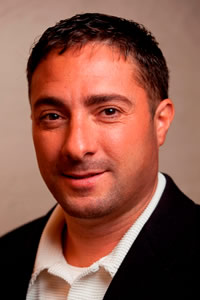 MEET SHAWN
Welcome to South Carolinas' Upstate!

Specializing in financing, Shawn Faulkner has been professionally employed in Real
Estate since 1993. With nearly 20 years concentrated on a customer service based
industry, he's experienced that only truly satisfied clients will voluntarily provide
referrals.

"Get what YOU want, when YOU want it"! Shawn offers YOU an honest commitment
with a true sense of urgency to sell your current or find your next home! Call Shawn
today.

Cell: 864-630-5477
Email: shawn@therealestateshoppeonline.com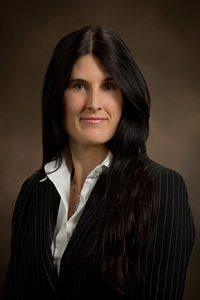 MEET ALISA
Alisa started her real estate career in 2000 with The STZ Co.; she was responsible for locating potential sites exclusively for Ryan's Family Steak Houses, Inc. that provided a long term opportunity for restaurant operations to produce sales that consistently exceeded the chain average.
Alisa joined The Spinx Oil Co., Inc./Enigma Corp. in 2001 as Real Estate Support Manager and quickly progressed to executive status of Real Estate Director, Company Representative and Officer of the Company of all five entities.  She was responsible for acquisitions, sales, leases, property management, service contracts, building improvement analysis, property research and development, development of potential franchise restaurant targets, site evaluations, reclassification and re-zoning of properties.  She achieved and maintained nearly 100% tenant occupancy of 104 rental properties.  Alisa also designed and negotiated FREE Static at the Pump Decals with Palton, Sta Touch Pads, article featuring this technology was published in 12/2003 issue of Convenience Store Decisions Magazine, and covered on CNN and Inside Edition.
Alisa joined RealtyLink, LLC, a development company in 2006 as Director of Sales and Leasing.  She was involved in multi-phases of real estate transactions, leasing, brokerage and the development process including; market research and analysis, negotiations, land acquisition and sales, regulatory approval, rezoning, environmental approvals, due diligence, design, construction, marketing, outparcel disposition, engage prospective tenants, tenant representation, developing product knowledge and market intelligence, marketing and cultivating client relationships. 
Alisa joined Prudential C. Dan Joyner Co. in 2009 as Broker Associate.  She decided to obtain an exciting challenging role to include residential real estate along with commercial.
Alisa joined The Real Estate Shoppe in 2010 as Broker Associate.  She believes in customer service and market knowledge in order to help her clients develop creative strategies, make informed decisions and exceed their expectations for a smooth transaction to closing.

Cell: 864-346-6343
Email: alisa@therealestateshoppeonline.com